WhatsApp Business Account Application process
Step-by-step manual to the application / activation of a WhatsApp Business Account in ChatShipper´s Open Messaging Platform
Step 1: Pre-requisites:
Your Facebook Business Manager ID.
Get it from your Facebook Business Settings, like so:
A Phone Number for WhatsApp Business Account
It can be any phone number that you ´own´. We recommend you to consider using you main business phone number. The advantage of using this phone number is that anyone with this number stored in their contact list reaching out to you will automatically be prompted a WA conversation as a communication option. Effectively deferring calls to messaging.
Step 2: The WABA application form
Head over to Settings > Integrations > Whatsapp Business, click to open.
Provide your Company and Contact data
Enter your Facebook Business Manager ID
Enter desired Phone number to be connected to your WABA
Please provide the number you wish to activate for your official WhatsApp Business Page. This can be any number you wish, provided it is not already in use on WhatsApp. Note, you must be able to receive a pin code via SMS or Voice on this number in order to complete activation
The telephone number in international format (4485 instead of 085 or +44 85).
Name associated to the number
This is the name that's displayed when your message appears in your customers's apps. It cannot be changed or edited later.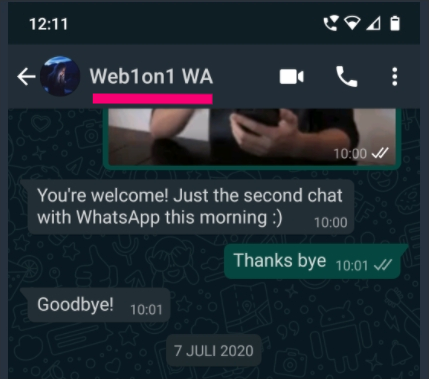 Select WABA region
Select the region for your app. ChatShipper is available in the following regions:
United States
European Union
All ChatShipper Apps and API keys are associated with a single region. User data does not cross between regions. Once WhatsApp Business API has been activated in one region, it cannot be migrated to another region.
Sign Facebook WABA Client terms

Agree to processing by ChatShipper
I agree that any ChatShipper employees working on this request are authorized to access and make changes to your ChatShipper Account or Sub-Account, either as requested by your representatives or as proactively identified by ChatShipper employees as needed to fulfill this request.
Confirm purchase
You are purchasing access services for one (1) WhatsApp number from ChatShipper for use with the ChatShipper Messaging Platform
ChatShipper is a WhatsApp Accredited Independent Software Vendor
Price: Euro 50 One-time fee
Billed via ChatShipper or your ChatShipper Solution Provider
Effective Date: Immediately
Step 3: Await Facebook Approval
We will reach out to you when Facebook approves your application. This step may take anywhere between 48 hours to 14 days. ChatShipper has no influence on this. So sit back and wait for it.
In the meantime make sure your business is verified by Facebook this is
how
.
Step 4: Activation appointment
Your ChatShipper Solution Partner will reach out to you to plan an activation call / meet. During this meeting a live activation is performed. In order to activate your new WABA account you will receive an activation number which needs to be validated within 10 minutes.
This can sometimes be tricky in complex Phone IVR systems, where people handling incoming calls need to be made aware of the incoming activation call.
---
---