Client organisation setup - Creating a level 2 organisation
Want to add a new client-organisation to your MCC´s organisation tree? This is how:
Head over to Setup > Organisation list, hit the +-button.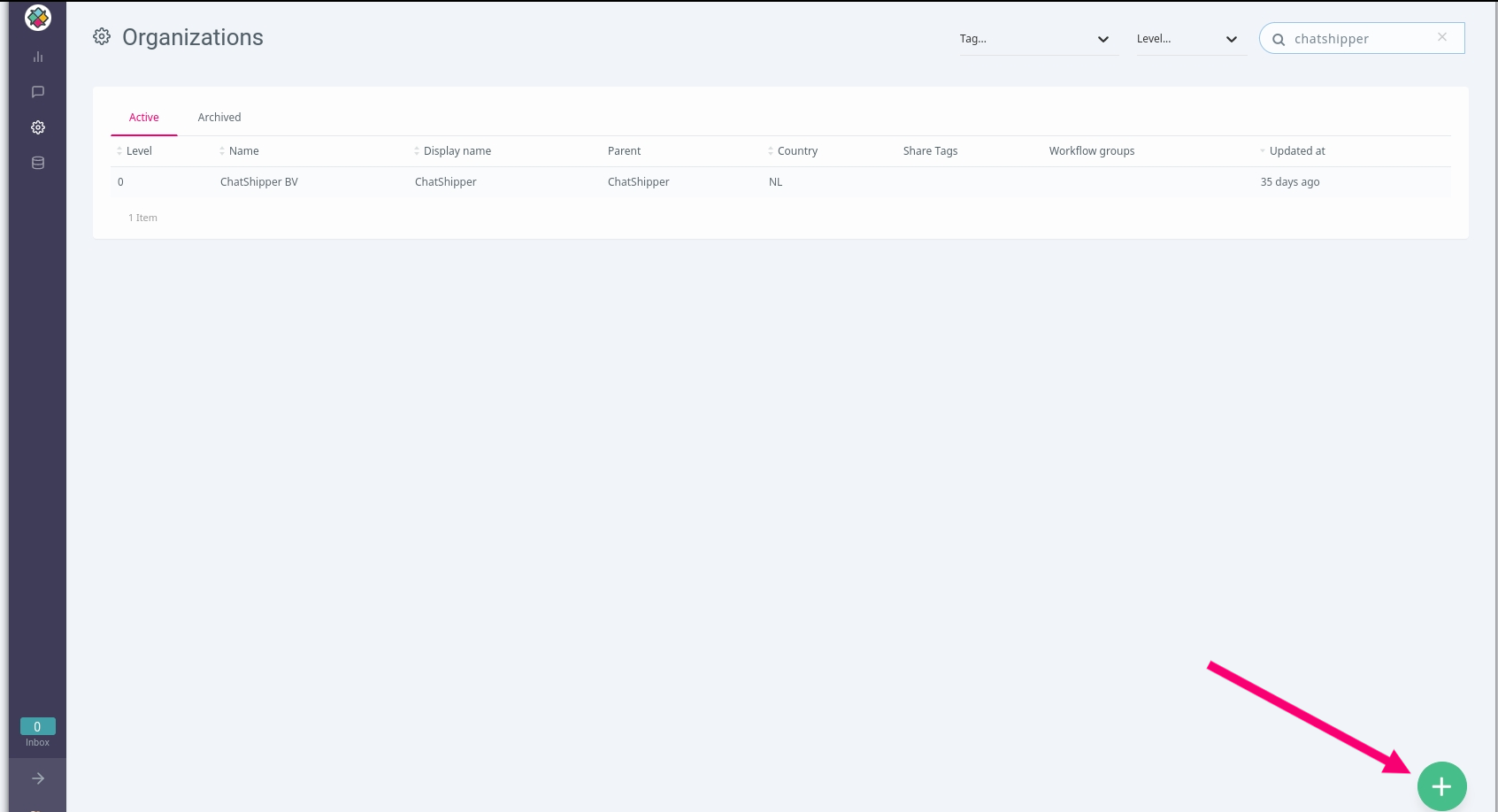 Fill out the form.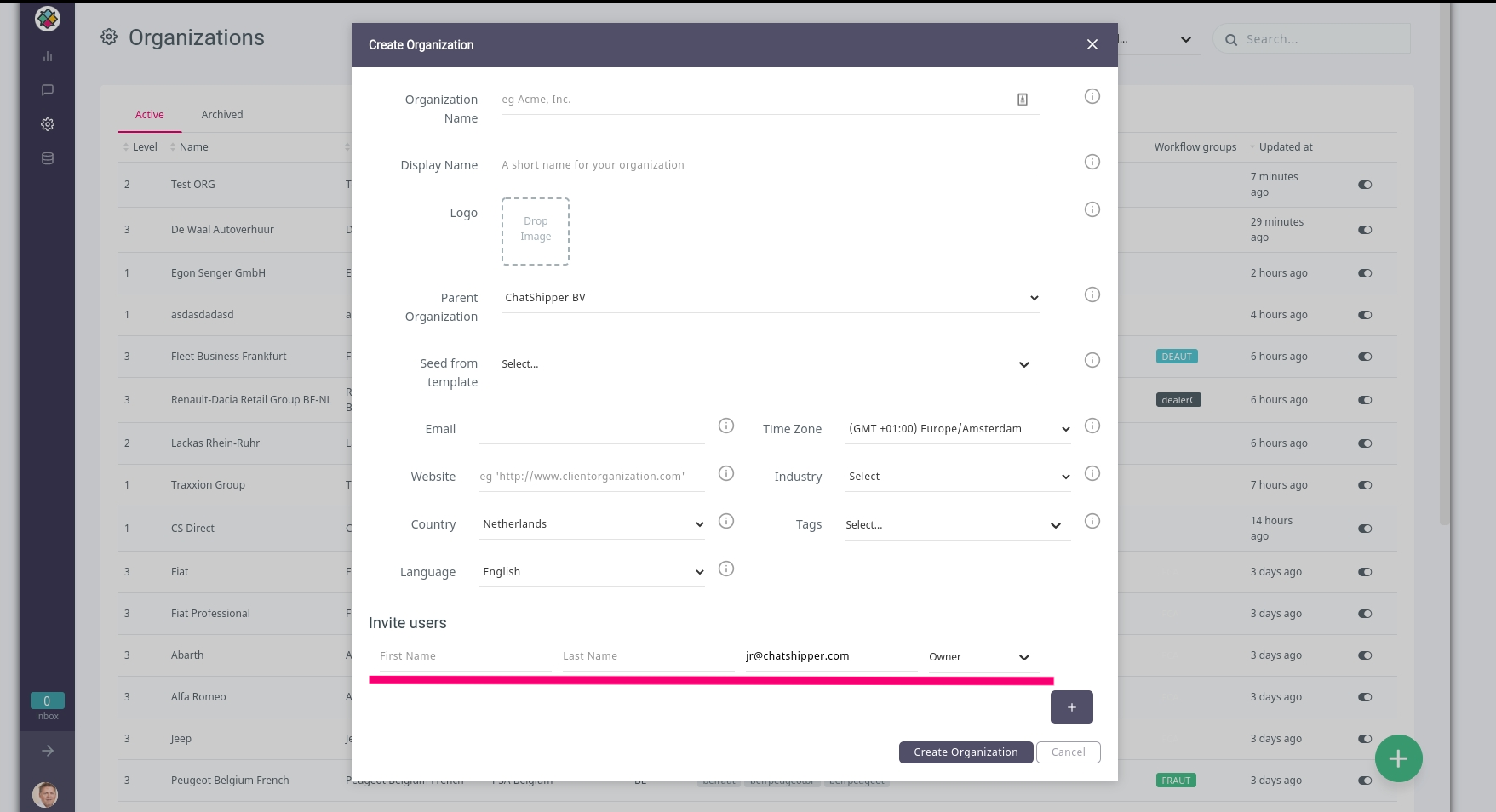 Invite a Organisation Owner-user.
After the Organisation form is submitted. An invite will be send to the Account Owner. Who must then agree to (on behalf of her organisation) to ChatShipper´s Terms and Privacy Policy. This because ChatShipper is acting a Data-processor and we need to be GDPS-conform.
As a Level 1 Admin you can go ahead an configure the organisation. But until the invited ´Organisation-Owner has confirm the organisation is kept in an ´invited´ status.
---
---